SARRC's current Annual Report provides a comprehensive look at the program's operations. The colourful special insert in the Report highlights the multitude of communications used to reach SARRC's recycling audiences.

Click here to view the special insert for more information.

Valuable, non-renewable resources continue to be recovered, recycled and reused in Saskatchewan thanks to the used oil and antifreeze materials recycling program.
SARRC's 34 purpose-built EcoCentres received a facelift that included animal decals with the "Mother Nature thanks you! message on their doors and new operational signage.

Click here to view our current Annual Report for more information.
Safe Drinking Water Foundation Donation
May 11, 2017: At Humboldt Public School (Humboldt, Saskatchewan), SARRC Executive Director, Phil Wrubleski presented a cheque for $10,000 to the Safe Drinking Water Foundation (SDWF). With this donation, the Safe Drinking Water Foundation will provide water testing kits to elementary and high schools in Saskatchewan.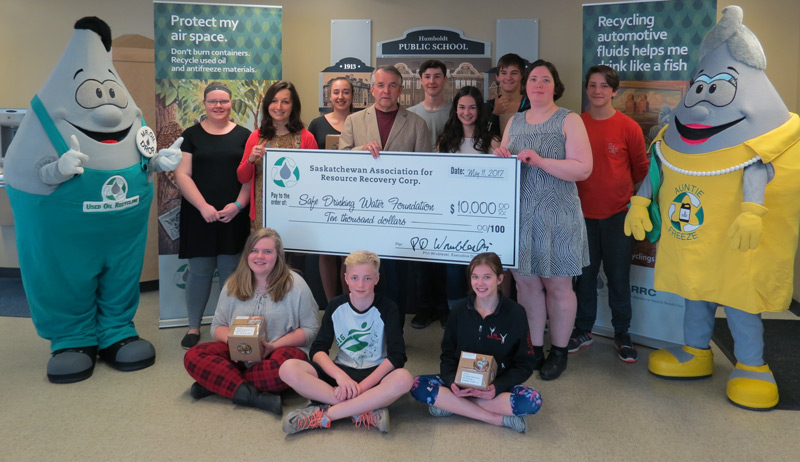 View 2016 Donation Video