SARRC's current Annual Report provides a comprehensive look at the program's operations. The colourful special insert in the Report highlights the multitude of communications used to reach SARRC's recycling audiences.

Click here to view the special insert for more information.

Valuable, non-renewable resources continue to be recovered, recycled and reused in Saskatchewan thanks to the used oil and antifreeze materials recycling program.
SARRC's 34 purpose-built EcoCentres received a facelift that included animal decals with the "Mother Nature thanks you! message on their doors and new operational signage.

Click here to view our current Annual Report for more information.
SARRC New Executive Director
As we celebrate our 20th anniversary, SARRC is pleased to announce the appointment of our new Executive Director, Ethan Richardson (M.Sc. P.Eng.). Fittingly, Ethan brings 20 years of expertise to his new role. As an environmental engineer, Ethan has experienced the environmental field from many different angles, including those of a consultant in a large firm, the Environment Manager for a developmental mining project and most recently of a successful business owner independently offering environmental assessment and management.
Throughout his career, Ethan has worked in complex situations with multiple stakeholders. Be they federal and provincial regulators, industry proponents, environmental service providers and consultants, First Nations, Metis, community groups or environmental advocates, Ethan's blend of technical knowledge and clear, respectful communication allows him to excel at finding common ground and problem-solving. As a former board member of the Canadian Mining Association, Ethan used these skills to successfully advocate for practical and scientifically-defensible regulatory change in the Metal Mining Effluent Review process.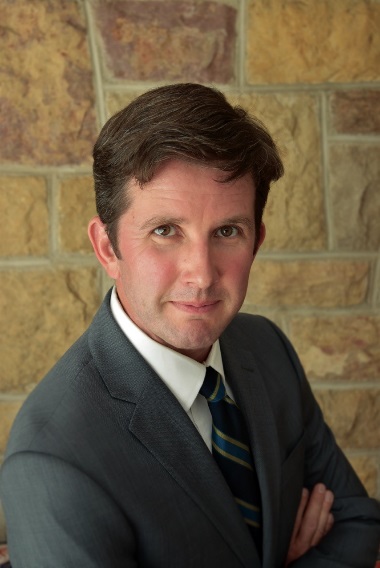 Ethan holds a Bachelor of Science in Engineering (1995) and a Masters of Science (2001), both from the University of Saskatchewan. He was born and raised in Saskatoon, which remains his current home, along with his wife and their three children. Regarding his new position as Executive Director, Ethan stated, "I'm very pleased to join an organization with such a solid track record of not only meeting its members' needs but also truly providing a valuable service to the people of Saskatchewan. SARRC's programs have become the example from which similar stewardship programs are modeled across the country and even internationally. I intend to build on that success. It is an honour to take the reins from the outgoing Executive Director, Phil Wrubleski, after his 20 years of service to the organization."
Ethan's Contact Details:
Ethan Richardson, M.Sc., P.Eng,
Executive Director, SARRC
Office: 306-652-7217